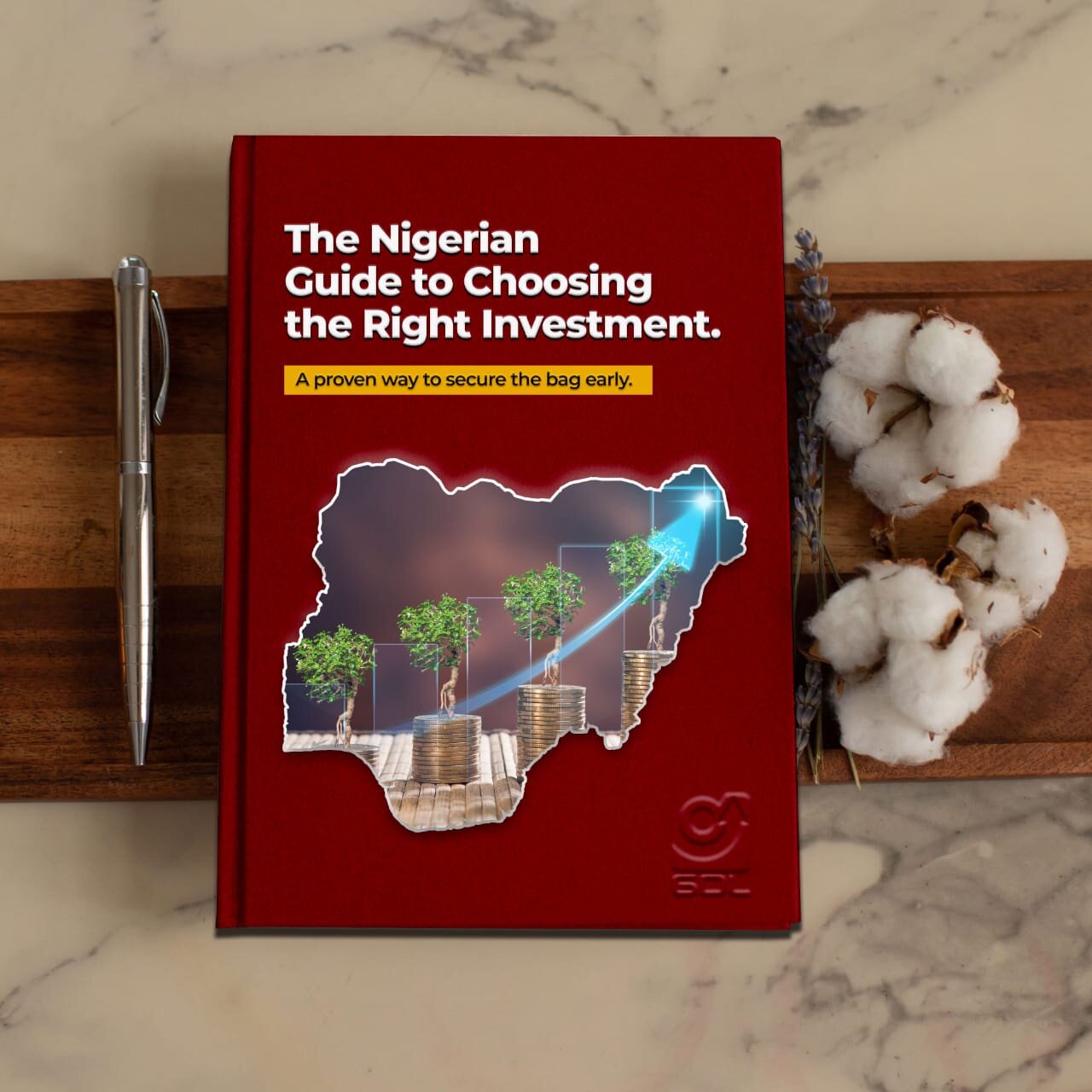 Apr 22, 2022
The Nigerian Guide to Choosing the Right Investment
— It can be tricky to differentiate between investment opportunities that can help you achieve financial freedom and those that will rid you of your hard-earned money. This article shows you how to know the difference.
---
By

OrevaOghene Ben-Orupete
Picking an investment plan that suits your goals and objectives is a hard task anywhere in the world. However, in Nigeria, it can be an exceptionally difficult process.
Before you pick any investment in Nigeria, there are so many factors to consider because of the many options (bad and good) available to you. As a Nigerian seeking financial security, it can be tricky to differentiate between investment opportunities that can help you achieve financial freedom and those that will rid you of your hard-earned money. There are a few boxes that you can tick before you make any investment. These checks will help you determine if you should bother with the opportunity or not.
Know Your Goals and Objectives
Before picking an investment plan, you must consider your goals and objectives.
What do you want to achieve with the money you have set aside? Are you investing to start a business, as a source of passive income, to pay your children's fees? Etc. Different types of investments are built to suit different purposes. For example, if you are an investor looking to invest as a source of passive income, then you should not be considering fixed investment plans with long maturity periods. Instead, you should be looking at liquid (short-term) investments like mutual funds.
Know Your Investment Timeline
Having a clear timeline of how long you want your investment to last is very important.
You must figure out how long you can keep investing without liquidating (turning your investment into cash). Investments tend to yield better results when they stay untouched for long periods. You should know if you would need the money tomorrow, next month or in the next 10 years. This will help you decide the kind of investment you should do, whether long-term or short-term.
Warren Buffet, one of the best investors in the world once said, 'You can't produce a baby in one month by getting nine women pregnant.' For Nigerian investors, the longer you invest, the more you are likely to beat the country's inflation. It is always better to leave your investment for as long as possible.
Before you start investing, be sure to have a detailed plan. Once you have decided on what your needs are and how long you can invest, the next step is to get an investment plan.
Evaluate how much risk you are willing to take (your risk appetite) and plan accordingly. We usually advise new investors to start with very low-risk investments like mutual funds and government bonds and after a while, add medium-risk investments like shares to the mix. As a Nigerian, you should avoid high-risk investments like Ponzi schemes, it always ends painfully.
Some Investments come cost-free while others come with a charge because of the involvement of a third party. You should be aware of how much it will cost you to invest in a particular opportunity before you go ahead to avoid unplanned expenses and losses.
For example, if you want to buy stocks in Nigeria, you need a stockbroker/brokerage. This service comes with a fee and the fee differs with the organisation. Always determine these costs before you go ahead.
If an investment looks too good to be true, it most likely is. Do not fall prey to criminals in your bid to build financial freedom. Always seek to understand what the investment is about and how it works.
Don't be swayed by the promises of high percentage returns, always do your research. Building financial prowess through investing is a gradual process. It does not happen overnight. We also want you to know that there is no such thing as a perfect investment, just try to find the one that suits you best.
You do not have to go through this process of picking an investment opportunity that suits you alone. We will help you filter through your options and select the best fit. Reach out to us here or call to talk more about investing.